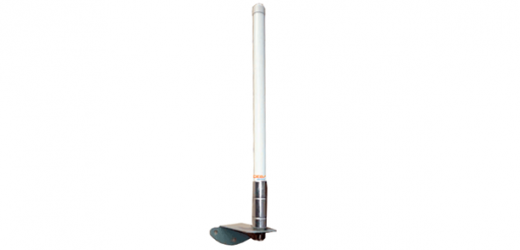 WIDEBAND Omni Antenna 800-2100MHz
Provides a 5db gain for 800/850/900 MHz
Provides a 6.5db gain for 1800/1900/2100 MHz
The new Powertec WIDEBAND Series Omni Antenna is designed to operate with all mobile carriers in mind, regardless of what frequency they operate on.
Designed for versatility, the WIDEBAND Omni can be used in a variety of environments, in low to high signal areas and mounted in almost any location.
At a compact 37cm in length with a 5 – 6.5 dBi gain supporting all bands, this antenna is hard to beat.
It comes with a 'L bracket' wall mount base.